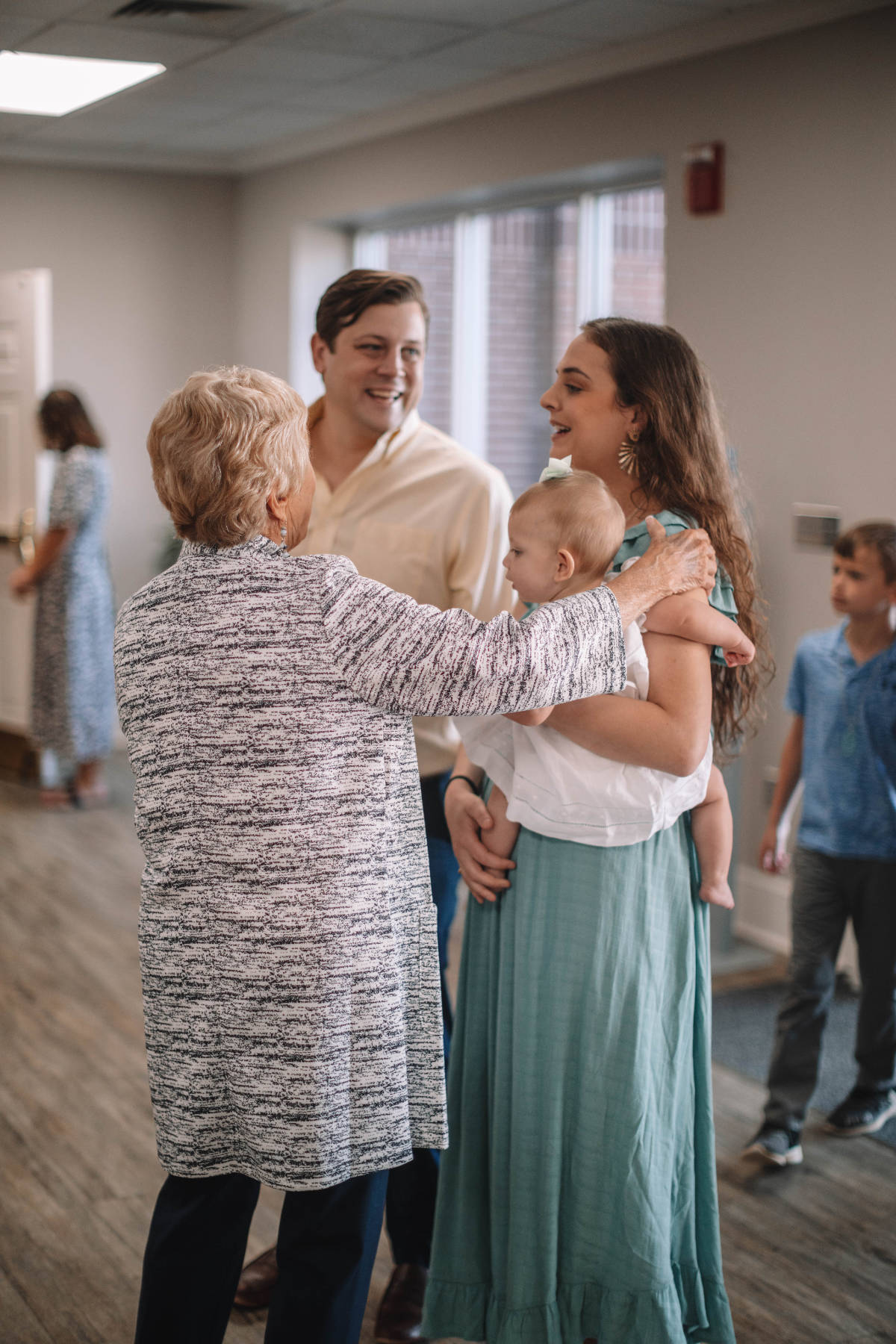 — Taylors Married —
We are for you and yours
We offer Life Groups for all stages, including specific groups for married couples, on Sundays at 8:30 am, 9:40 am, 11:00 am.
— Coming Alongside Your Marriage Journey —
Marriage Mentoring
It is our desire to equip couples for healthy, Christ-centered marriages that reflect God's glory to the world around them and that form the foundation for thriving families.
For those seeking to be married at Taylors FBC, contact Diann Greer at 864-678-8816 to learn more about our wedding policies and procedure.
Premarital mentoring is designed for couples who are planning a wedding and are seeking premarital counseling. After completing the Prepare-Enrich online premarital inventory, the couple will be assigned to a mentoring couple to complete mentoring sessions designed to identify concerns and equip couples with tools for a lifetime of success in marriage. A minimum of six premarital mentoring sessions is recommended for premarital couples.
Let us know you are interested in premarital mentorship by filling out the Marriage Mentoring application.
Enrichment for Couples Desiring to Grow in Their Marriage and Help for Couples in Crisis.
If you would like to grow deeper in your marriage relationship but aren't sure where to start, consider a mentoring couple. Our marriage mentors are trained to walk alongside of couples who desire to grow and also to help couples in crisis navigate tough times.
To be assigned to a mentor, complete the Marriage Mentoring Application here.
Prepare-Enrich the leading relationship inventory and skill-building program used nationally and internationally. Prepare-Enrich is custom tailored to a couple's relationship and provides couple exercises to build their relationship skills. Mentors will guide you through strength and growth areas, relationship dynamics, personal stress profile, couple and family maps, and personality scales. We will email you information on the Prepare-Enrich assessment upon receipt of your Marriage Mentoring Application.
— Get Connected —
Resources for Married Couples
— Get Connected —
Upcoming Events