— Something You've Learned Recently —
Christmas Carol: "It Came Upon the Midnight Clear
Published Date: December 13, 2022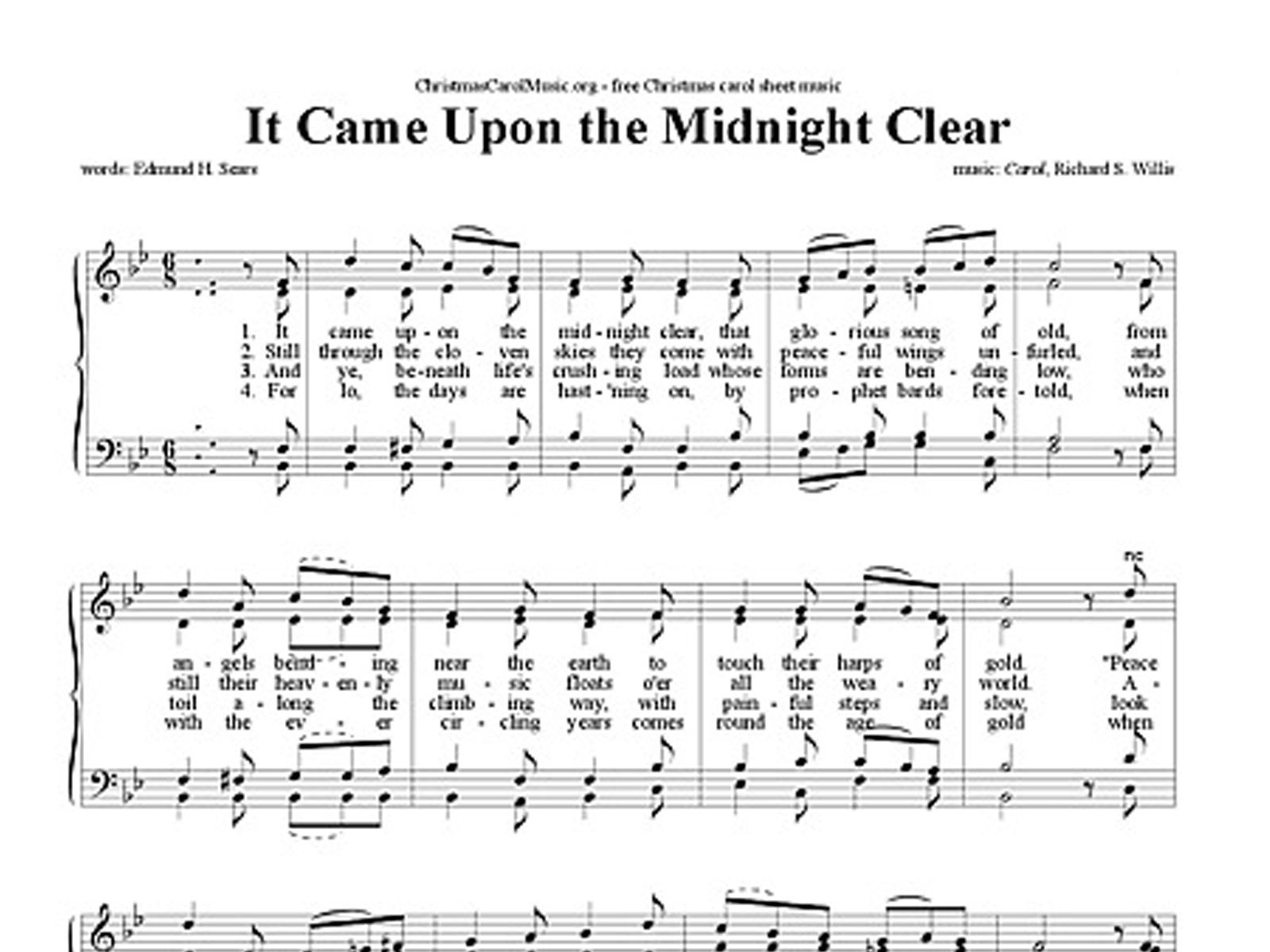 It came upon the midnight clear, that glorious song of old
From angels bending near the earth to touch their harps of gold
"Peace on the earth, good will toward men from heaven's all-gracious King."
The world in solemn stillness lay to hear the angels sing.
The message of peace to the world that was shared by the heavenly host of angels is one of God's greatest gifts to mankind.
17 Therefore, if anyone is in Christ, he is a new creation. The old has passed away; behold, the new has come. 18 All this is from God, who through Christ reconciled us to himself and gave us the ministry of reconciliation; 19 that is, in Christ God was reconciling the world to himself, not counting their trespasses against them, and entrusting to us the message of reconciliation. 20 Therefore, we are ambassadors for Christ, God making His appeal through us. We implore you on behalf of Christ, be reconciled to God. 21 For our sake he made him to be sin who knew no sin, so that in him we might become the righteousness of God. — 2 Corinthians 5:17-21 ESV
The reconciliation God provided in Jesus brought us peace with God, peace with each other, and peace within our own hearts.
The second verse encourages the listener to find peace and rest from the labor and troubles of life:
And ye, beneath life's crushing load, whose forms are bending low
Who toil along the climbing way with painful steps and slow
Look now, for glad and golden hours come swiftly on the wing
O rest beside the weary road and hear the angels sing
The carol was written in 1849, pre-Civil war. The United States was divided over the issue of slavery. Rapid automation of the Industrial Age was changing the economy, and the gold rush was bringing a sense of frenzy to California. Into this time of upheaval and strife, the words bring comfort and calm.
For lo, the days are hastening on, by prophet bards foretold
When with the ever-circling years comes 'round the age of gold
When peace shall over all the earth its ancient splendors fling
And the whole world give back the song which now the angels sing.
Edmund Sears, a graduate of Harvard Divinity School, spent his life pastoring small churches in the northeast. One of the first and best carols written by an American, his text is timeless. In the current world of chaos, wars, and division, the words call us again to seek the peace of Christ, the peace that passes all understanding.
13 And suddenly there was with the angel a multitude of the heavenly host praising God and saying, 14 "Glory to God in the highest, and on earth peace among those with whom he is pleased!"— Luke 2:13-14
---
Other Voices from Taylors Posts