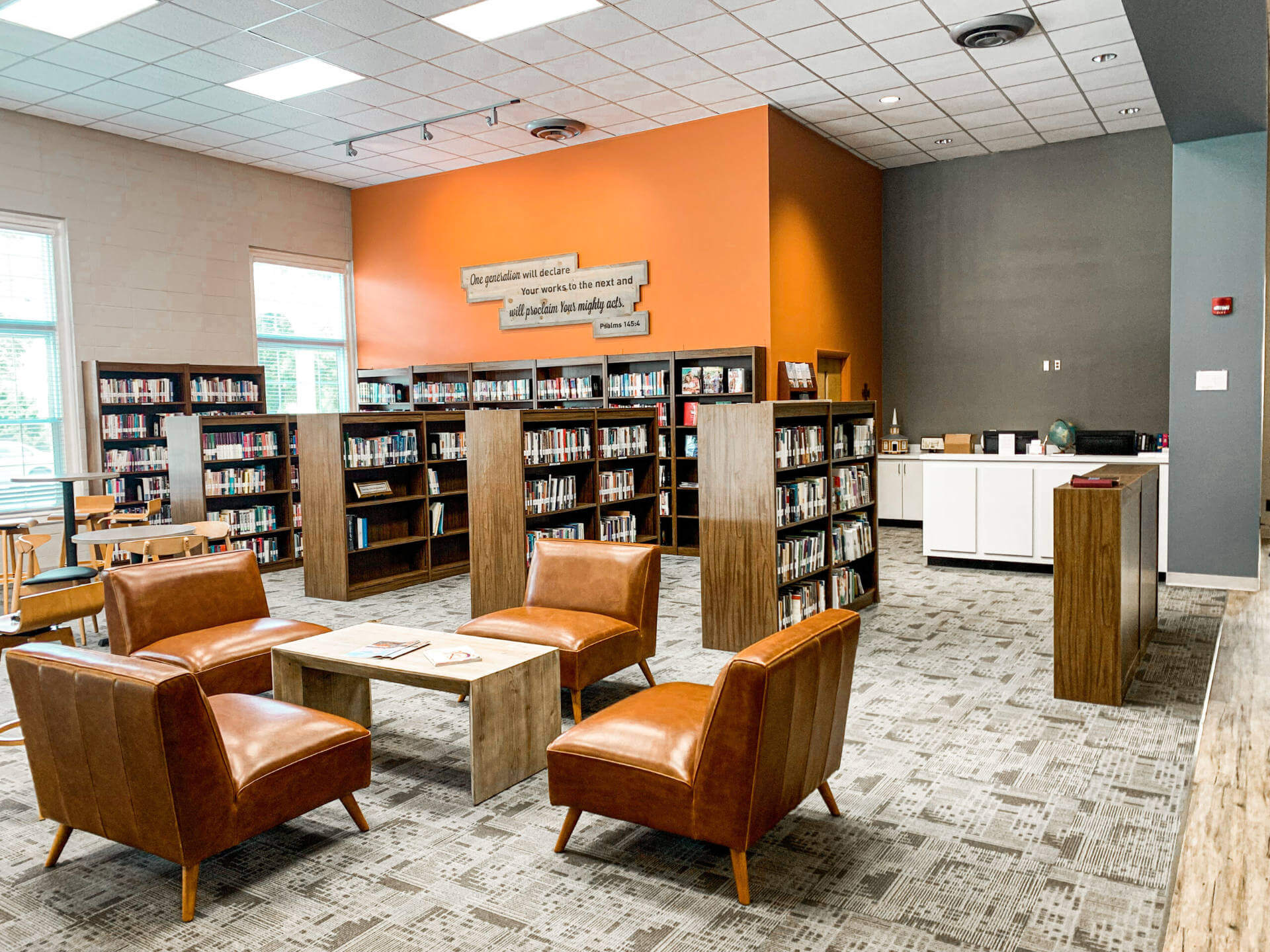 The Church Resource Center is located in the Connection Center.
We hope you will browse our selections and make yourself at home. Books, Bible Commentaries, Bibles, novels and biographies are available to check out for two weeks.
HOURS
Sunday: 8:15 am – 12:00 pm
Wednesday: 4:00 – 7:45 pm
SELF CHECKOUT AVAILABLE
Remove card in back of book. PRINT your name and date due (2 weeks from today's date) legibly on card. Remember to print date due on the attached "date due slip" in back of book so you will know when to return the book. Books can be checked out for TWO weeks; DVDs and CDs can only be checked out for ONE week and only when a library staff is on duty.
Put card in mesh basket on the circulation desk.
If this is your first time using the library or if your information has changed, please complete an information sheet.
BROWSE THE RESOURCE CENTER
See what we offer and reserve resources.
View Resource Center Database