— Change the World for Jesus —
Sent to Taylors, SC
Published Date: November 7, 2023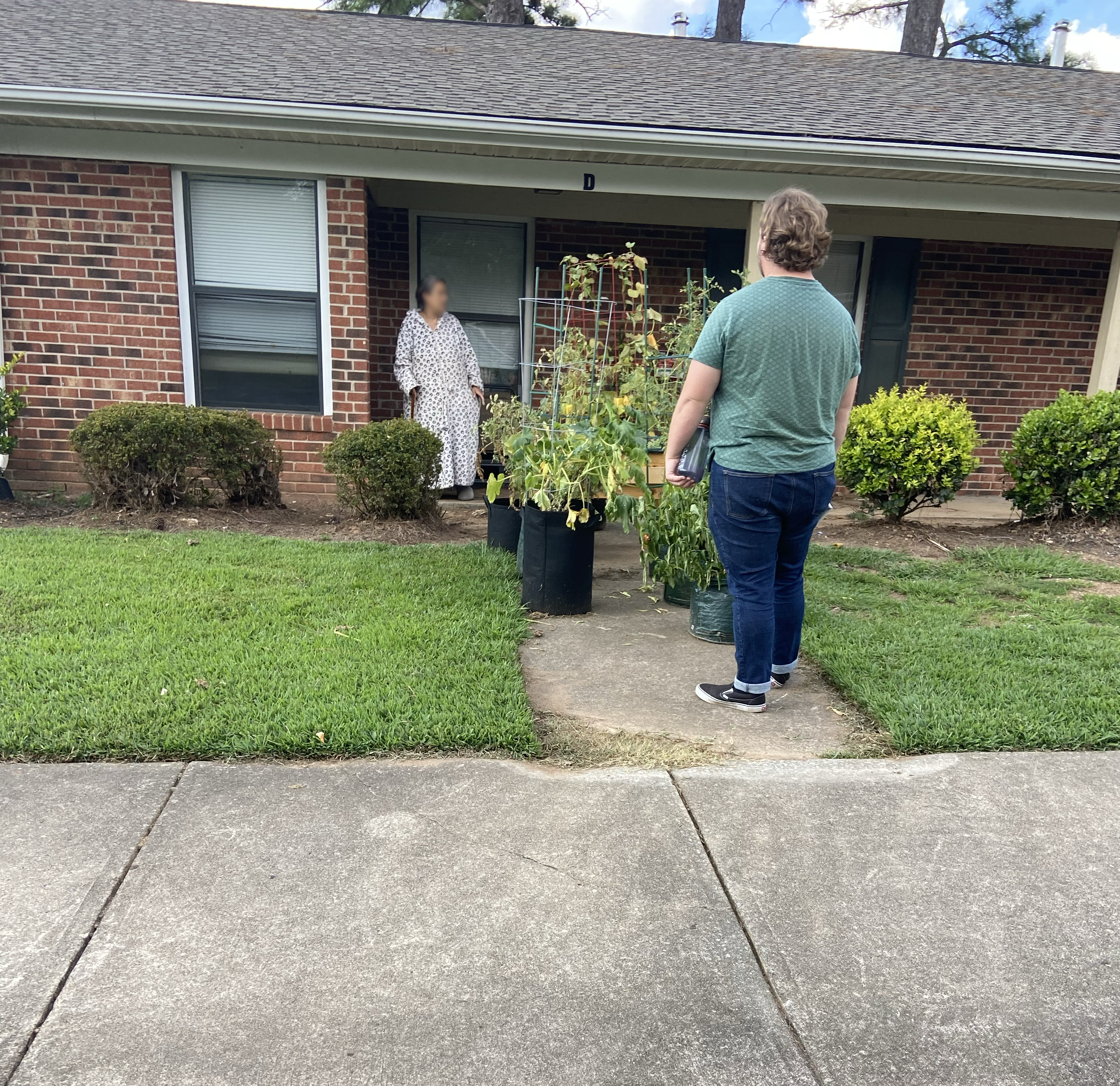 Although there are many churches and a long history of Gospel witness in our community, the time has come for us to start thinking differently about Taylors, SC. We recently learned that there are 54,844 people living within a 3-mile radius of our church. Surveys indicate that 78% of these people identify as non-Christian. That's 42,778 lost people living literally within walking distance of our church. This reality must stir our hearts to begin thinking and acting differently as a church. We must become much more intentional about the ways we engage our community, seeking to serve them and share the Good News of the Gospel with them.
For several months now, a small group of people have been gathering every Tuesday morning to pray specifically for the Lord to raise up more workers for the harvest in our community and around the world. It's been exciting to see the Lord answering this prayer as a growing number of people are more boldly sharing the Gospel in our community. It's been particularly exciting to see several breakthroughs in one of our local areas where members are going every week to prayer walk and share the Gospel with the people they meet. Doors are opening for us to connect with many and to begin studying the Bible with people who are not yet at a place where they would feel comfortable coming to our church. God is removing barriers and making a way for our church's mission to advance in unlikely places. Praise the Lord!
"On Thursday afternoons a few of us gather to walk through this community looking for opportunities to strike up conversations that we try to steer toward openings to share the gospel. I can honestly say that I can feel the Lord's hand on this because we've seen numerous opportunities to plant and water seeds there. We would love to see more folks join us in this outreach and we have been looking at other communities to branch out into if we could multiply our number who are participating in this outreach. We truly have mission fields just outside the door of our church and it's exciting to be involved; therefore, I would encourage anyone who is looking for an opportunity to be personally involved in carrying out the Great Commission to come join us." — David Pilkington
Prayer and Engagement Opportunities
Prayer for the Harvest
Every Tuesday from 7:00 to 8:00 am in the Taylors Rec Center.
Time in the Harvest
Come join us for these engagement opportunities as we spend time prayer walking, sharing the gospel, and making disciples in the community!
Every Thursday from 12:30 to 4:30 pm. Meet in the Church Office.
1st Saturday of the Month, 11:00 am to 1:00 pm, alongside Village Wrench. Meet at Spring Grove Apartments in Taylors.
Sunday afternoons — November 26, December 17, and January 1
---
Other Voices from Taylors Posts