— Ministry Spotlight —
The Establish Network
Published Date: June 12, 2023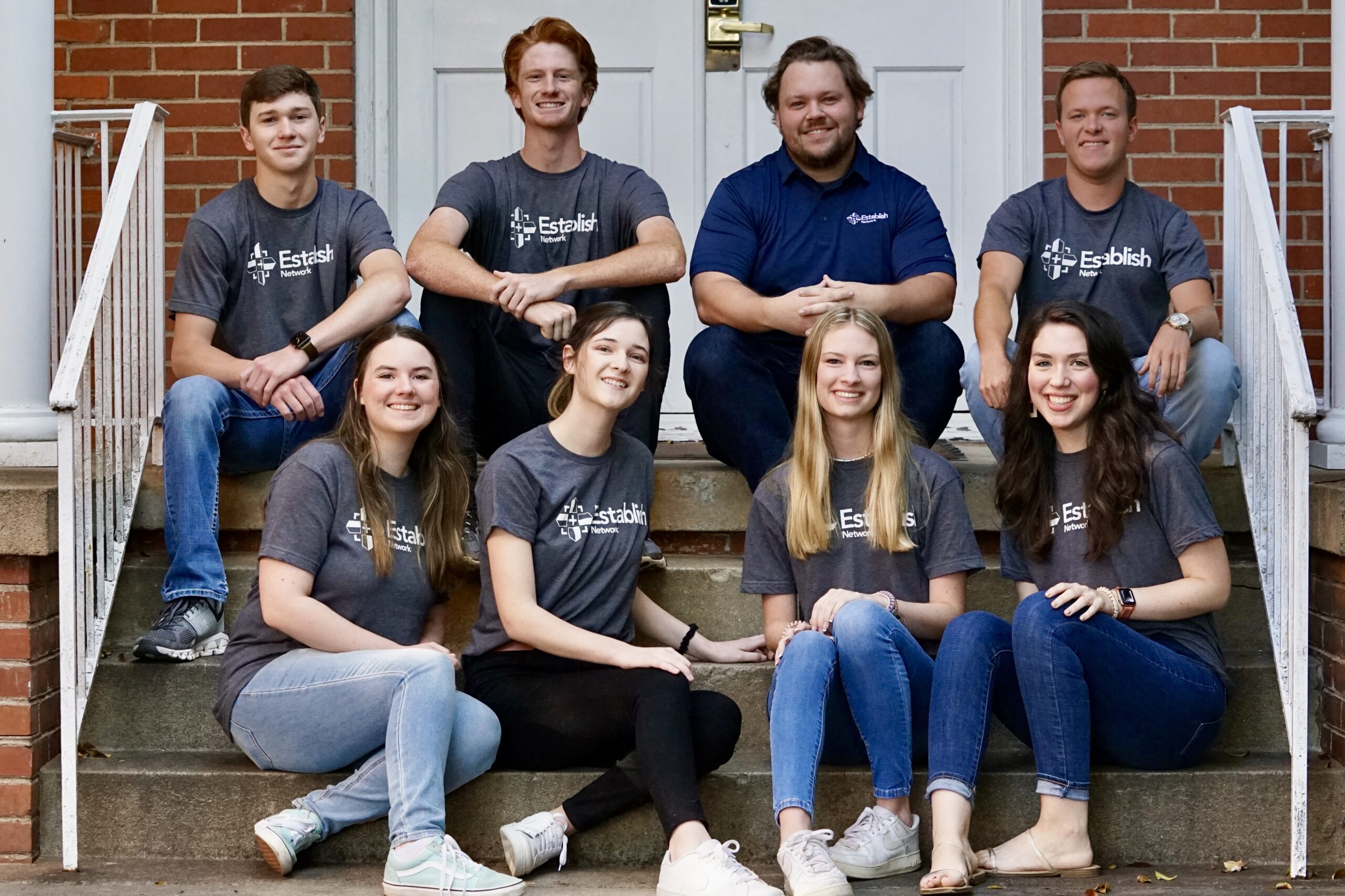 We are excited to introduce you to our 2023 Establish Network Summer Interns and our first Establish Network Resident. We are thrilled to play a small part in equipping them for the work of ministry, and we are expectant that God will use them to Change the World for Jesus!
The Establish Network equips leaders to Establish the Church and Change the World for Jesus. 
Institute 
The Institute is a discipleship ministry of Taylors First Baptist Church that provides a biblically faithful theological education for everyday Christians. The Institute offers a two-year discipleship program that meets on Wednesday evenings. The Institute also sponsors periodic seminars on topics related to the Institute's mission.
The Institute exists to equip members of Taylors First Baptist Church to think rightly about God and His world for the sake of living rightly before God in His world.
Internship
The Internship is a leadership development ministry of Taylors First Baptist Church that provides college-age young adults the opportunity to be actively involved in the ministry alongside faithful and experienced ministers. Young adults have the opportunity to serve within the Worship Ministry, Equip Ministries, and Reach Ministries. The goal is not only for each intern to grow in their ministry skills, but also in their character and call.
The Internship exists to develop multiplying leaders who make disciples wherever God calls them.
Residency
The Residency is an equipping and sending ministry of Taylors First Baptist Church. Residents have the opportunity to spend two years working alongside Taylors FBC ministers as they complete a Masters of Christian Ministry degree through Southeastern Baptist Theological Seminary and fulfill the requirements of their sending agency. Through strategic partnerships with the South Carolina Baptist Convention, North American Mission Board, and the International Mission Board, Taylors FBC will send our Establish Network residents as church planters to enter new communities, share the gospel, and make disciples.
The Residency exists to consistently equip and send church planters to make disciples in the least reached places and among the least reached peoples.
---
Other Voices from Taylors Posts